XS 544 Truck Crane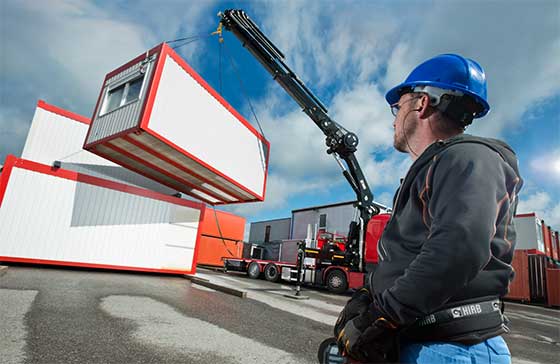 Improve productivity on-site with HIAB's 51 TM crane with over 21 metres of reach and up to 35 metres of vertical reach with a jib.
Maximum lifting capacity working with a straight boom or handling loads in close with powerful E-Link system
Boost efficiency with improved speed and precision using the HiPro Control System
Ultimate flexibility by adding a jib that can be angled 25 degrees upwards for roofing and Installations work
Easier access in confined spaces with continuous slewing and X-function that allows angling of boom 10° and 35° including the jib.
When you need strength, speed, and precision all at once, the HIAB XS 544 heavy capacity crane is a great choice for load handling.
The XS 544 was designed with precision in mind and features a robust boom system that keeps things moving smoothly. High torque slewing slewing allows the crane to operate safely and effectively on slopes and continuous rotation gives the operator added freedom without you having to move the truck. The X-function allows you to angle the boom 10° and 35° including the jib. With a variety of extensions to choose from, you can achieve up to 31 m outreach with a jib.
Of course, the HIAB XS 544 includes the easy-to-use HiPro control system which maximizes speed and precision. When operation is this easy, you work more efficiently and get more done in less time.
Featuring an E-link system, you'll have no trouble lifting large loads straight up to access higher places. Along with the variable stability limit feature that handles stability for you, the driver can focus on moving more loads and everyone can enjoy a safer work environment.
Choose the reliable performance of the XS 544 for your business and complete your jobs with efficiency, safety, and confidence every time.
Technical Specifications
Lifting Capacity: 10,700 kg @ 4.4 m / 1,380 kg @ 21.7 m
230kg @ 31.6m (with jib)
Max Hydraulic Outreach: 21.8 m (31.7m with jib)