XS 211 Truck Crane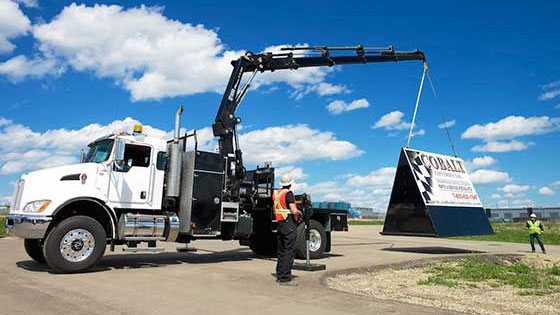 Outstanding all-round performer with power, high capacity and extra reach.
Safer and more efficient operation even on inclines or slopes with heavy-duty, high-torque slewing mechanism
Lift heavier loads close to the column with the inner boom link , and lift higher with the the outer boom link
The HIAB designed hexagonal boom profile minimizes boom deflection, which reduces maintenance costs and increases efficiency
Improved safety and productivity with HIAB SPACE electronics systems.
HIAB has launched its latest HIAB XS 211 crane for customers hungry for heavy duty multi-purpose lifting equipment. The XS 211 is one of the largest cranes that can be installed on a 2-axle truck without additional need for extra stabilizers. Inner and outer boom cylinders have been optimized to speed up load cycles and productivity. The HIAB XS 211 incorporates technological solutions that have been tried and tested across Hiab's extensive XS ranges as well as some new productivity enhancing features.
The HIAB XS 211 offers users two optional boom systems, including the X-feature (EP and E as used in the HIAB XS 244) and up to eight (8) hydraulic extensions. Like all XS models, the HIAB XS 211 is designed to handle the toughest working environments and deliver reliable performance over a long working life.
Technical Specifications
Lifting Capacity: 6,700 kg @ 2.6 m / 320 kg @ 20.9 m
Max Hydraulic Outreach: 16.6 m